24/05/2021
Posthuman Urbanism
lecture by Debra Benita Shaw
24 May, 6 pm via zoom platform and live stream on tranzit.sk facebook page. Event will be held in English.

In this lecture Debra will introduce the concept of posthumanism, explore how it can be applied to understanding the relationship between built space and contemporary bodies and how it helps us to formulate a response to the 'dark space' that is produced by the incessant building projects of the neoliberal city.

Posthuman urbanism is a way of describing the mutual constitution of bodies and cities under contemporary conditions, a critical approach which exposes the contradiction between these conditions and the radical urban forms that are "latent, yet systematically suppressed, within contemporary cities" (Brenner, 2009, 204) as well as a move towards exploring what, in Rosi Braidotti´s words, "posthuman bodies can do" (Braidotti, 2013).

Debra Benita Shaw is a Reader in Cultural Theory at the University of East London, UK. She has published widely in the subjects of critical posthumanism, gender, space and science fiction. Her monographs are Posthuman Urbanism: Mapping Bodies in Contemporary City Space (2018), Technoculture: The Key Concepts (2009) and Women, Science & Fiction (2000). She is also the founding editor of the Radical Cultural Studies book series for Rowman & Littlefield.

Lecture is part of the Urban Imagination Seminar.


ERSTE Foundation is main partner of tranzit. Supported using public funding by Slovak Arts Council and Nadácia mesta Bratislavy.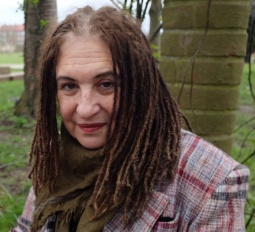 Related
URBAN IMAGINATION SEMINAR