16/05/–21/05/2022
Dominika Moravčíková: Places of Encounter
Literary Residency within the Urban Imagination Seminar
Dominika Moravčíková will write an essay on "places of encounter" between various human and non-human entities of a defined terrain, the subsurface workings of the tactics of displacement, and the creation of tension between the developer's designing of a place and its domestic or visitor experience.

Dominika Moravčíková is a writer and PhD student in musicology. In 2020, she published her debut collection of poems, Children of Hameln with the Skalná ruža publishing house. She regularly contributes to literary and cultural-critical journals and in 2022 she became a member of the Košice Literary Residency Programme team. She is currently working on her prose debut, Dom pre Jeleňa (House for a Deer), which will be published by KK Bagala.
The event is part of the Urban Imagination Seminar project, which explores the right to the city and develops speculative visions of urban development. It seeks to develop an imagination of what cities would look like if they did not only reflect the interests of developers, the most economically and politically influential group whose strategies reduce urban space to a source of profit. Can we even imagine another type of city?

ERSTE Foundation is main partner of tranzit. Supported using public funding by Slovak Arts Council and Nadácia mesta Bratislavy.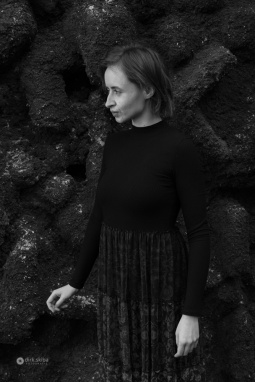 Photo: Dirk Skiba
Related
URBAN IMAGINATION SEMINAR