11/05/2023
Making the Invisible Visible
a conversation between artist Saodat Ismailova and curator Alessandra Pomarico
May 11, 2023 at 6 p.m.
Online talk, Facebook live


Combining film, performance, and installations, the work of Saodat Ismailova centers on the cultural traditions of her native Uzbekistan, which were dismissed in the name of an imposed idea of progress and modernity. Between historic accounts and poetic evocation and across different temporalities and forms of lives (present, past, and future), her films represent a way to re-member, ceremonies that provide healing, or gateways opening up portals for the transmission of ancestral knowledge that resisted erasure, often thanks to women's voices and presence.


The conversation will focus on the two films currently presented at the tranzitsk study room, her contribution (The Haunted, 2017) during the exhibition Grounding ~ Seeding which took place at tranzit in 2022, and her most recent work.
Saodat Ismailova was born in 1981 in Uzbekistan. She lives and works in Tashkent and Paris, and belongs to the generation of artists from Central Asia who came of age in the post-Soviet era. Her work circles around practices of mourning and ancestrality by foregrounding matriarchal narratives and stories about the loss of worlds. Her films and video installations have been presented at the Biennale of Venice, the Berlinale International Film Festival, the Rotterdam International Film Festival, CPH DOX, Center Pompidou, Paris, Festivaldesart, Brussels, Parasite, Hong Kong etc. In 2022 she Ismailova participated at the Venice Biennale and documenta 15, Kassel. Her recent solo exhibitions include Double horizon at Le Fresnoy – Studio national des arts contemporains, Tourcoing and 18,000 Worlds at the Eye Film Museum, Amsterdam (2023). Ismailova's works can be found in the collections of the Stedelijk Museum, Amsterdam and the Centre Pompidou, Paris. In 2021 she established the Davra research group in Tashkent dedicated to studying, documenting, and disseminating Central Asian culture and knowledge.


Alessandra Pomarico (Ph.D., Italy/ US) is an independent curator, writer, and educator working at the intersection of arts, pedagogy, and community building. A member of the Ecoversities Alliance, dedicated to reimagining education, she is the co-founder of Free Home University, an artistic and pedagogical experiment focused on generating new ways of sharing knowledge by experiencing life in common. She recently launched two collaborative projects: M.E.D.U.S.E (Mediterranean Ecofeminist Decolonial Union for Self Education) and the radio platform firefly frequencies. She is also one of the co-curators of Grounding ~ Seeding at tranzitsk in Bratislava, The School of the We in Graz, and #Commoning and # Faju/Healing for the New Alphabet School, with HKW, Berlin. She is an editor of artseverywhere and her publications include Pedagogies Otherwise (Ecoversities, 2017) and What's There to Learn (Free Home University, 2018). With Nikolay Oleynikov, she co-edited When the roots start moving/ Resonating with Zapatismo (Archive Book & Free Home University, 2021). Alessandra is often invited to offer training, contribute to conferences, co-design gatherings, and consult with formal and informal institutions worldwide.

.....

This event is part of How to Live Together? series of conversations curated by Judit Angel, Alessandra Pomarico, Borbála Soós, and Ovidiu Ţichindeleanu within the Art Connected 2022 – 2023 subprogramme of tranzit.sk.

.....

ERSTE Foundation is the main partner of tranzit.

Media partners:
Artalk.sk, Flash Art CZ & SK, Kapitál, GoOut.net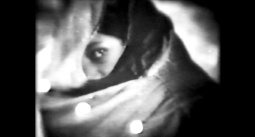 Printscreen from the movie Her Right
Related
Saodat Ismailova: 40 Days of Silence
Saodat Ismailova: Her Right