06/09/2022
Decolonial Europe. An antiracist, anti-capitalist and anti-imperialist feminist approach
Lecture by Françoise Vergès / Q & A: Ľubica Kobová and Zuzana Maďarová
September 6, 7 pm, tranzit

Event will be held in English

In Discourse on Colonialism (published in French in 1955), anticolonial political leader and Martinican poet Aimé Césaire wrote: "Europe is indefensible" because it had justified, in the name of its "superior" civilization, genocides, massacres, slavery, colonization, extractive economy destructive of the environment, the deportation of millions of Africans and the dispossession and exploitation of millions of people around the world.

European's blindness to its crimes meant that they could not understand that "Colonization works to decivilize the colonizer, to brutalize him in the true sense of the word," in other words, that its ideas, regimes, social making would be inevitably contaminated by racism. Thus, Europe could not understand that, sooner or later, they would have to enter their own decolonial process.

Today, the multiplication of zones of non-being, the return of extreme-right parties in parliaments, the anti-refugee politics, the counter-offensive against women's and LGTBQI+ rights, the murderous racism against Black, Roma, Muslim and indigenous communities, the government's deafness in face of climate disaster, the return of war on the continent, shatters European narrative of having been protected from colonial ideologies and universalism.

"Decolonization is a program of total disorder," wrote decolonial theorist Frantz Fanon. Revolutionary disorder (which is not chaos) is an answer to the disorder that capitalism endlessly produces. In this contribution, Françoise Vergès will discuss how the idea of Europe was colonial (even on the continent itself), why the decolonization of Europe as an antiracist, anti-capitalist and anti-imperialist struggle is urgent and what decolonial feminism can bring to the struggle against permanent war on peoples and the earth.
Françoise Vergès is a Franco-Reunionnese political theorist, feminist, independent curator, public educator and decolonial activist currently living in Paris. Her work focuses on colonial slavery as an anti-Blackness regime, psychoanalysis, the (impossible) decolonization of the Western museum, republican coloniality and decolonial feminism. Her latest books are A Decolonial Feminism (2020/2021), A Feminist Theory of Violence, A Decolonial Perspective (2021/2022) and De la violence coloniale dans l'espace public (2021). She has directed movies on Caribbean authors Aimé Césaire and Maryse Condé, curated exhibitions and convened workshops with artists of color. She is a cofounder of the non-profit Decolonize the arts (2015-2022) and of its open university.

Ľubica Kobová teaches at the Department of Gender Studies of the Faculty of Humanities of Charles University in Prague. Her research focus is on feminist political thought and its history and feminist understanding of work and work ethics. She is a member of the editorial board of Contradictions: A Journal for Critical Thought and cooperates with Aspekt, the Feminist Publication and Educational Project based in Bratislava.

Zuzana Maďarová is a researcher at the Faculty of Social and Economic Sciences at Comenius University in Bratislava, collaborator with the feminist educational and publishing organization ASPEKT. Her research focuses on gender aspects of political subjectivity (in history and present), political communication, and the conservative turn in political discourse.

Event is part of the How to Live Together? series of conversations curated by Judit Angel, Alessandra Pomarico, Borbála Soós, Ovidiu Ţichindeleanu within the Art Connected 2022 – 2023 subprogram of tranzit.sk.

ERSTE Foundation is main partner of tranzit. Supported using public funding by Slovak Arts Council.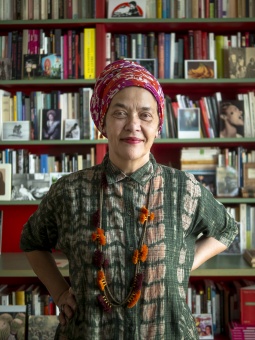 Crédit photo: Anthony Françin, 2020