12/06/2019
Jana Mellnerová Šuteková: The Memory of Water – Archeology Hidden in Dams
lecture
Date: June 12, 2019 at 6 pm

Venue: tranzit.sk, Beskydská 12, Bratislava

The event will be conducted in Slovak.

The event is part of the program related to the exhibition Liquid Horizons on view at tranzit.sk until July 6, 2019.

ERSTE Foundation is main partner of tranzit.
The event was supported using public funds provided by Slovak Arts Council.
Where there is water, there is life! Since the earliest times of permanent settlements, people have lived in close proximity to small streams and large rivers. These same places were also chosen for the construction of large dams and reservoirs. They constitute a complex issue and have had an impact on many generations, linking the ancient and recent past with the future of the site, the country and the people living there.

This lecture complements the Liquid Horizons exhibition from the perspective of archeology which was frequently part of the giant iron-concrete construction of dams. We cannot deny that archeological knowledge has benefitted thanks to them, and has led to new sites and even sensational discoveries. Pursuing this positive dimension, we will present examples of famous archeological sites from Turkey (the Upper Euphrates and the Tigris), Romania, Serbia and Slovakia (the Danube), Egypt (the Nile) and others, documenting up to ten thousand years of history. Saving archeological findings and transferring them to "safe zones" of museums will also be discussed.
On the other hand, dams can hide unknown archeological sites, flooded monuments and the fates of many people. Issues related to construction, the protection of tangible and intangible monuments, and the territory and local people were affected by various factors in each country, in particular, the geopolitical situation during the planning and implementation stages, technical possibilities and time. Searching for answers concerning the issues of dams and reservoirs, especially their future, is neither simple nor black-and-white, but archeology is certainly part of the mosaic.

Dr. Jana Mellnerová Šuteková studied archeology and history and is an assistant professor at the Department of Archeology of the Philosophical Faculty of Comenius University in Bratislava. In her research, she focuses on archeology from the 6th to the 3rd century B.C. in Central Europe with a crossover to Middle East archeology in connection with Neolithization, the beginnings of architecture and metal processing. Her goal is to link Slovak archeological research and natural and technical sciences in order to better understand the life of people and their environment of past millennia. She is the creator/co-creator of two archeological exhibitions (one of them entitled Ako sa žilo v Bratislave v 4. tisícročí pred Kr. Zostúp s nami do medenej doby / Life in Bratislava in 4,000 B.C. Journey with us to back to the Copper Age at the Archeological Museum of the Slovak National Museum). In addition to her research work, she is active in popularizing archeology.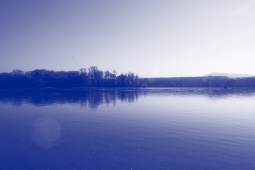 Archive of Jana Mellnerová Šuteková.